Knife makers
Stilettos and law
Miscellaneous
Beltrame family of knife-makers from Maniago
The family Beltrame consists of Vittorio, Ivano (Frank & Armondo's father), Danilo (Renzo's father), Luciano (Giovanni"s father), Carlo, Francesco (Frank), Armando, Ivano & Sara, Renzo, Giovanni. Vittorio had had 4 sons and 3 daughters. Beltrame family living in Maniago (Maniago), North East Italy, Province Pordenone.

Beltrame family began producing knives after World War II, in the beginning it was multitools and fishing knives.Automatic stilettos began to be produced in 1958 and produced until 1969. Manufacturer was Beltrame Vittorio & Figli Company. There worked Vittorio Beltrame and his sons Ivano, Danilo, Luciano, and Carlo. The company has used the mark INOX, ROSTFREI, and BV & F, and BV & F stamp was used only for automatic stilettos. The company closed in 1970.

The family business continued Renzo, son of Danilo, who created his own company in 1970, but, unfortunately, went bankrupt in 1990. Frank, the son of Ivano, also created his own company. Armando started to work under the guidance of his father Ivano in 1961 and worked for Frank Beltrame from 1975 to 1996, then created his own company (AB Coltellerie). In 1994 the children of Frank, Ivano and Sara began to work in the company of his father.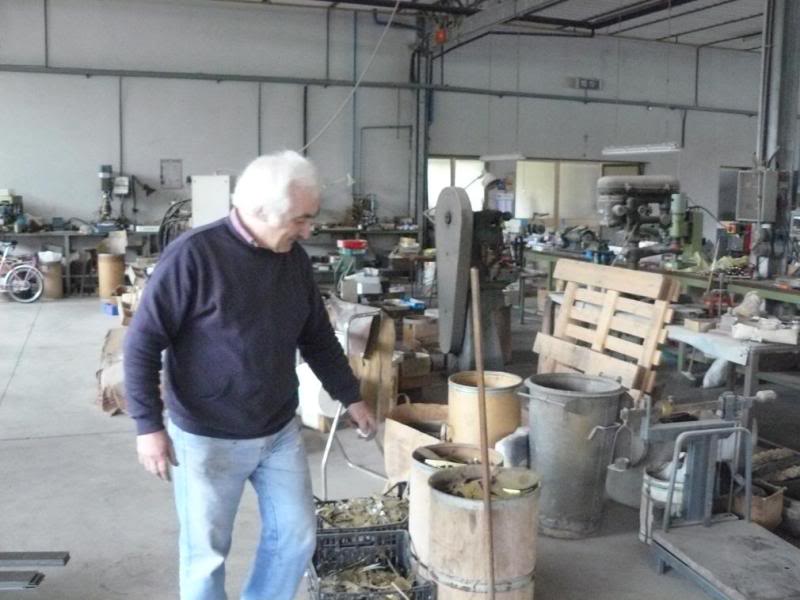 Renzo Beltrame in his workshop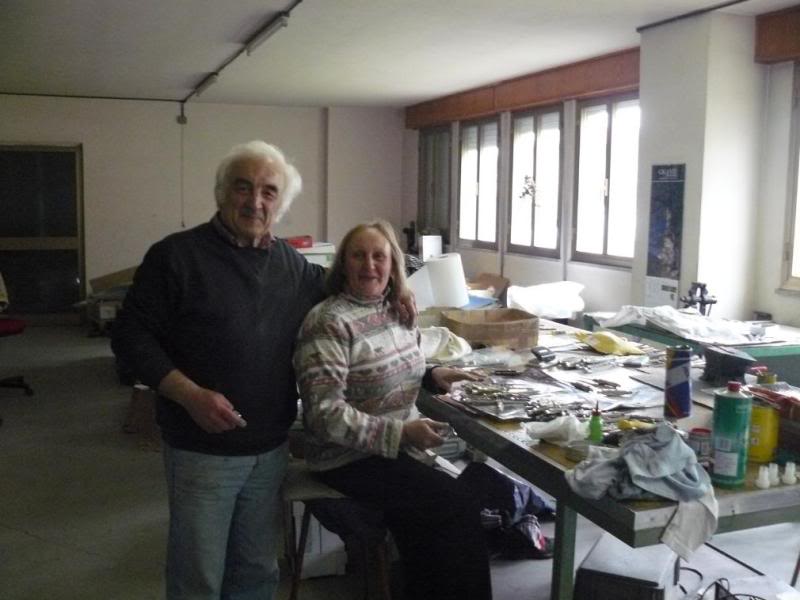 Renzo Beltrame works together with his wife

Frank Beltrame was born in February 1941, he grew up in a family, at home, with his father, mother and brother Armando, who was born in 1947. Beltrame family shared a house with uncles Danilo, Luciano and Carlo, where they all have organized small manufacture of knives. At an early age Frank Beltrame studied craft and was proud of his work in the factory of his father. At first, his duties consisted in packaging and delivery of knives, then he became an apprentice. Frank spent 2 years in Professional Cutlery School). There he learned new technologies in plumbing and cutlery craft and studied the old methods of production and design of cutting tools and blades. After leaving school in 1956, aged 15 years, Frank was officially employed in the company of his father and worked there with his father and his uncles.

Hardly in that times Frank guessed that he stands at the beginning of his legendary career and eventually become one of the greatest world masters for the production of blades, simultaneously setting some standards for the knife industry in Italy.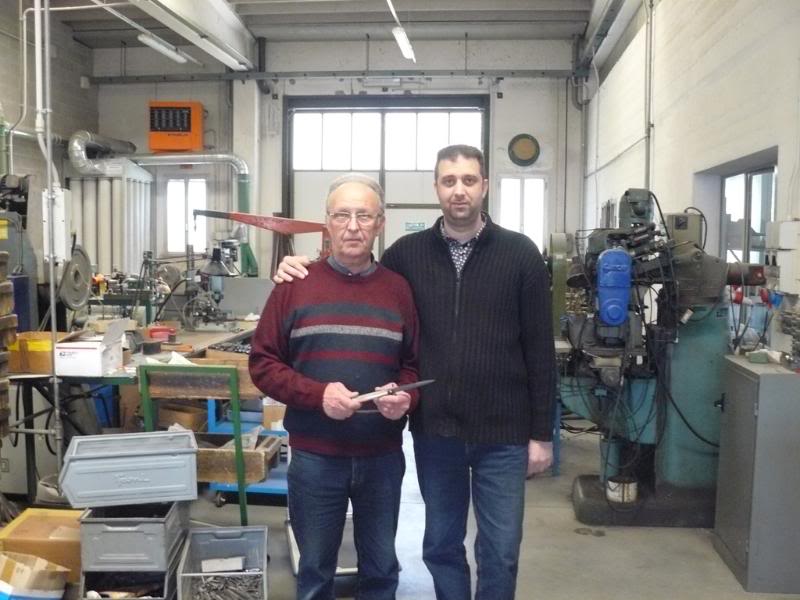 Frank Beltrame in his workshop with his son Ivano (named in honor of his grandfather Ivano Beltrame)

After the death of his father Ivano Beltrame (he suffered a heart attack during the working day in the factory) in 1969 and the closure of the company BV & F in 1970, Frank Beltrame opened his own firm F.lli Beltrame F & c. Knife used stamp b Rostfrei, and according to family Beltrame claims, knives with such stamps, where "b" is written uppercase "B", are fake.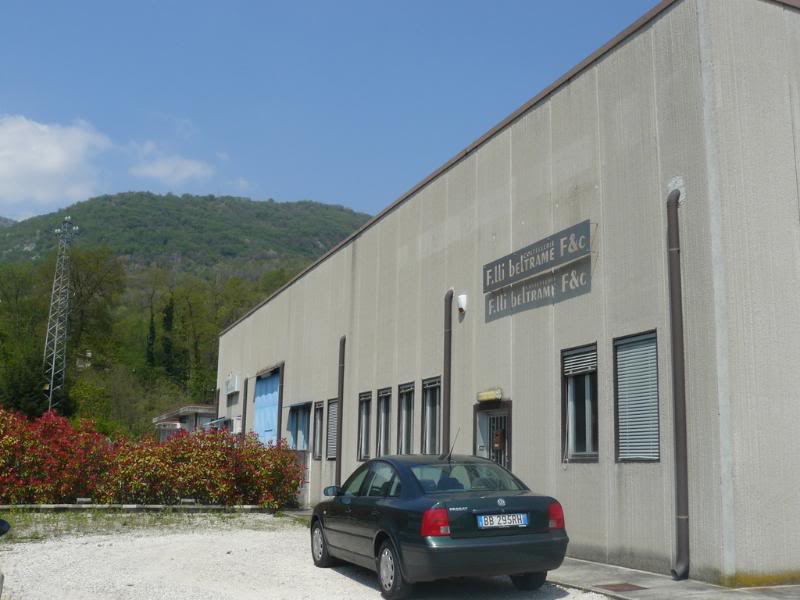 Office and factory F.lli Beltrame F & c Frank Beltrame in Maniago

In the 1970s there was a revival in demand for automatic stilettos, after the recession caused by ban on the importation of automatic stilettos in the US in 1958. The new markets for steel were France and Germany.

In 1980, Frank has built hangar equipped with machine park and in 1982 in his factory worked 8 workers. In the 1980s, Frank Beltrame company begins to feel the competitive pressure from the Chinese clones of his own knives.

In 1982, Frank has patented the so-called Atlas kit. It was an automatic knife without a fixed spring, when spring came with a knife. The point is that without a spring knife on automatic, but the buyer can optionally install a spring alone. These knife-kits were distributed through the company THE EDGE CO. This allowed Frank Beltrame re-enter the market in the United States and helped to compete with Chinese copies of it knives.

In 1990, Frank has patented and produced a model of automatic stiletto for the German market of knives. This model is only available in lengths of 21 cm. due to limitations of German law. Besides some parts were made of zamak (zinc alloy and aluminum), which can reduce the price of the knives and thus compete with the Chinese copies of knives.

Here it is necessary to mention that in those days in the Italian market of automatic stilettos were other firms that tried to stay in this business. But the majority of their products were of poor quality of materials used and assembly. In addition, Taiwan begun the mass production of cheap copies of popular Italian automatic stilettos. So Frank had to compete on the market with bad copies of his own stilettos.

Fortunately, the quality speaks for itself, and any collector knows that Taiwan clons can not match up with original stilettos by Frank Beltrame.

In 1996 F.lli Beltrame F & c company was divided into two companies: mABer Coltellerie and Fratelli Beltrame F & C. Firm Fratelli Beltrame F & C uses a brand Frank B. Italy, and according to family Beltrame claims, knives with stamps F. Beltrame are fakes. Together with his father since 1996 works his children: Ivano, named after his grandfather and Sara Beltrame, who learned English, and works as sales representative and an interpreter.




Frank Beltrame with hir son Ivano and daughter Sara

The company mABer Coltellerie is controlled by Armando Beltrame and uses the mark AB ITALY, AB ITALY INOX, AB STILETTO ITALY. In fact both firms mABer Coltellerie and Fratelli Beltrame F & C are located in the same building.



Office and workshop of mABer Coltellerie Armando Beltrame в Maniago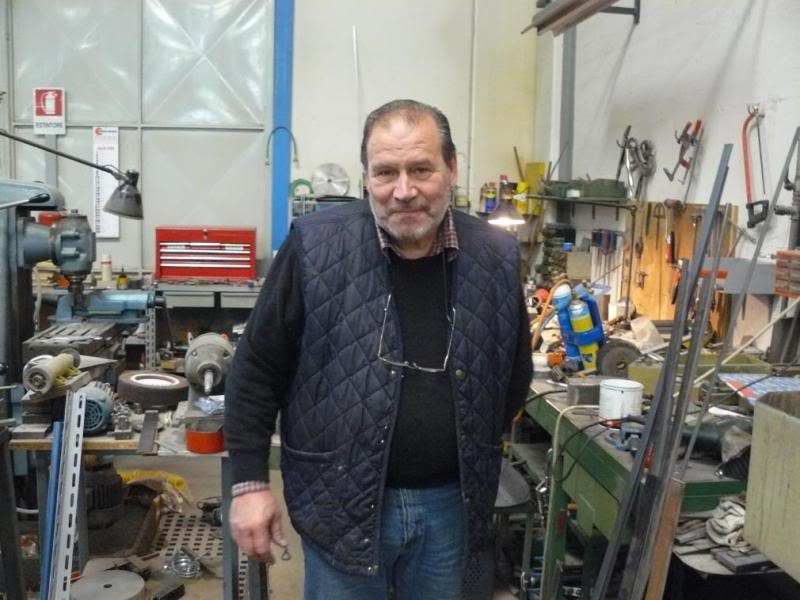 Armando Beltrame in his workshop, like his brother Frank works even on weekends

When Frank Beltrame asked about his favorite hobby, not surprisingly, he replies: "My hobby - it's my job." Making knives - is his passion and he works all day.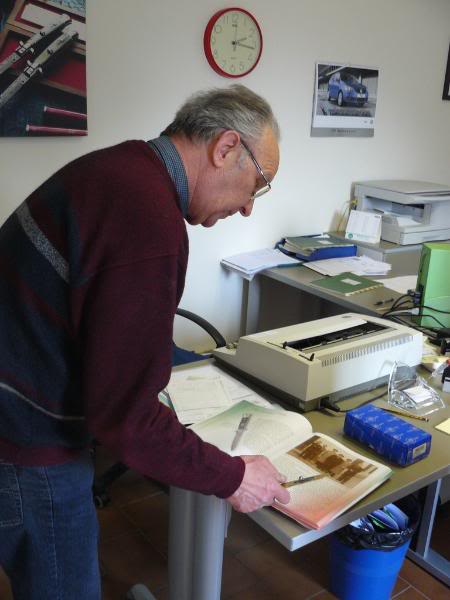 Frank Beltrame at work on a weekend

Nevertheless, he has time for his family: a wife, two children and grandchildren Mattia (son of Ivano) and Antonio (son of Sarah). Maybe sometime they continue his father's work.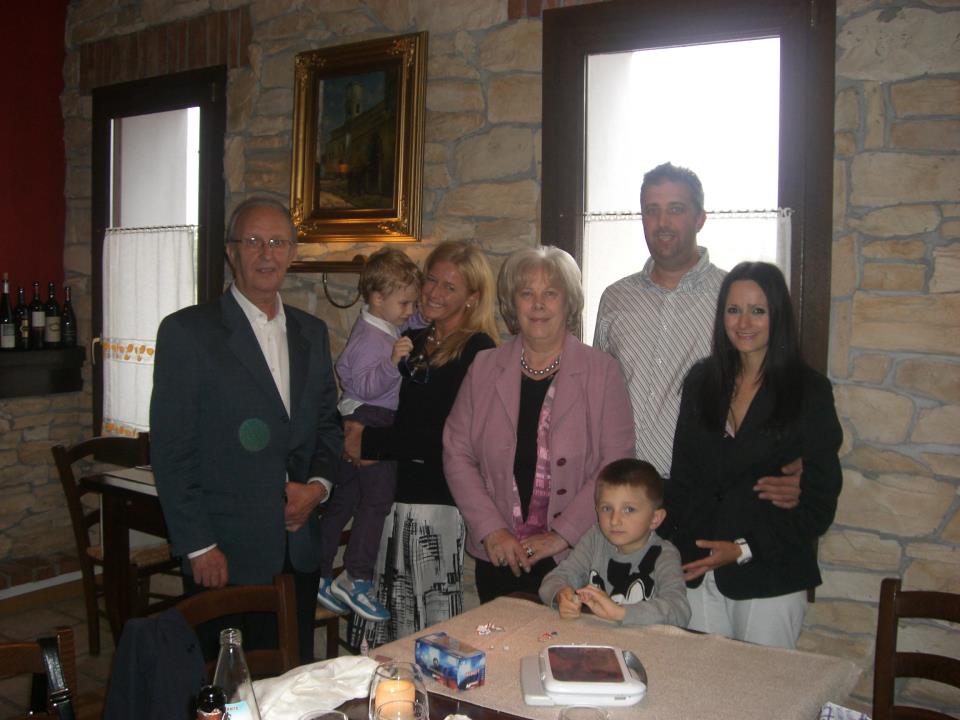 Frank Beltrame with family

When Frank asked which of his knife he likes most, he can not answer specifically, since in any of his work he puts the soul and can not highlight any knife.

Frank Beltrame and Latama company established a joint venture, as a result, there appeared automatic stilettos "Walt Classic" with a blade of 5 mm. thickness. These knives - unsurpassed examples of design and quality. The blade Laser engraved and blades are polished to a mirror shine. Covers for a handle made of ram horn, stag, Brazilian and buffalo horn and other materials. Bolsters - nickel silver.

Secrets of making stilettos are passed from father to son, and are part of the history of the production of knives in Maniago. Attention to detail and accuracy of the assembly of spring mechanisms allowed Frank to gain the respect of discerning customers around the world.

Based on following articles:
http://www.assistedknife.com/index.cfm/fa/subcategories.main/parentcat/28243/subcatid/82209
http://www.sharperdeal.com/fredde10/maniago.htm
https://www.facebook.com/pages/Frank-Beltrame-Italy/163539133712496?sk=wall&filter=12